Together
M for for suicide references.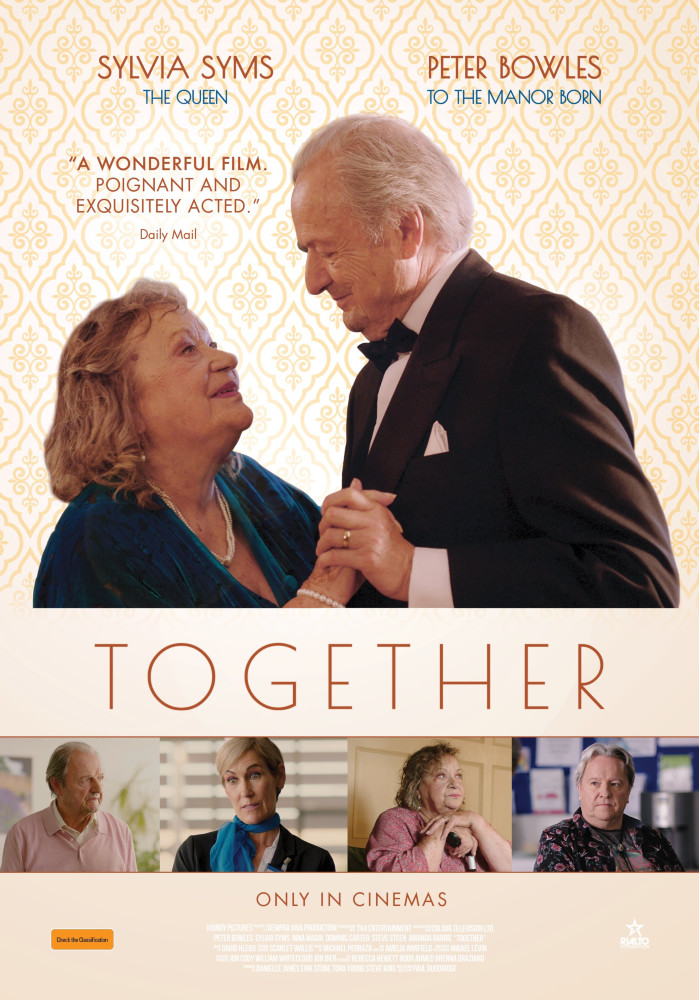 no trailer available
Trailer
Coming Soon
After 60 years of marriage, Rosemary (Sylvia Syms) and Philip Twain (Peter Bowles) are happily sharing their golden years taking care of one another. However, when Rosemary is taken to hospital for a routine procedure their perfect retirement starts to unravel. Philip is admitted to a care home and even when his wife is returned to the marital home he is not allowed to join her. Frustrated by the system they take their lives in to their own hands and fight back. All they want is to be together!
DetailsDrama , Romance
1 hr. 24 min.
Opened October 4th, 2018
CastAmanda Barrie, Sylvia Syms, Peter Bowles, Nina Wadia, Cathy TysonDirectorPaul DuddridgeWriterPaul Duddridge
For the week of
Friday, December 14, 2018
No showtimes available on this date
Thu: