The Metropolitan Opera: Der Rosenkavalier
PG for for sexual references.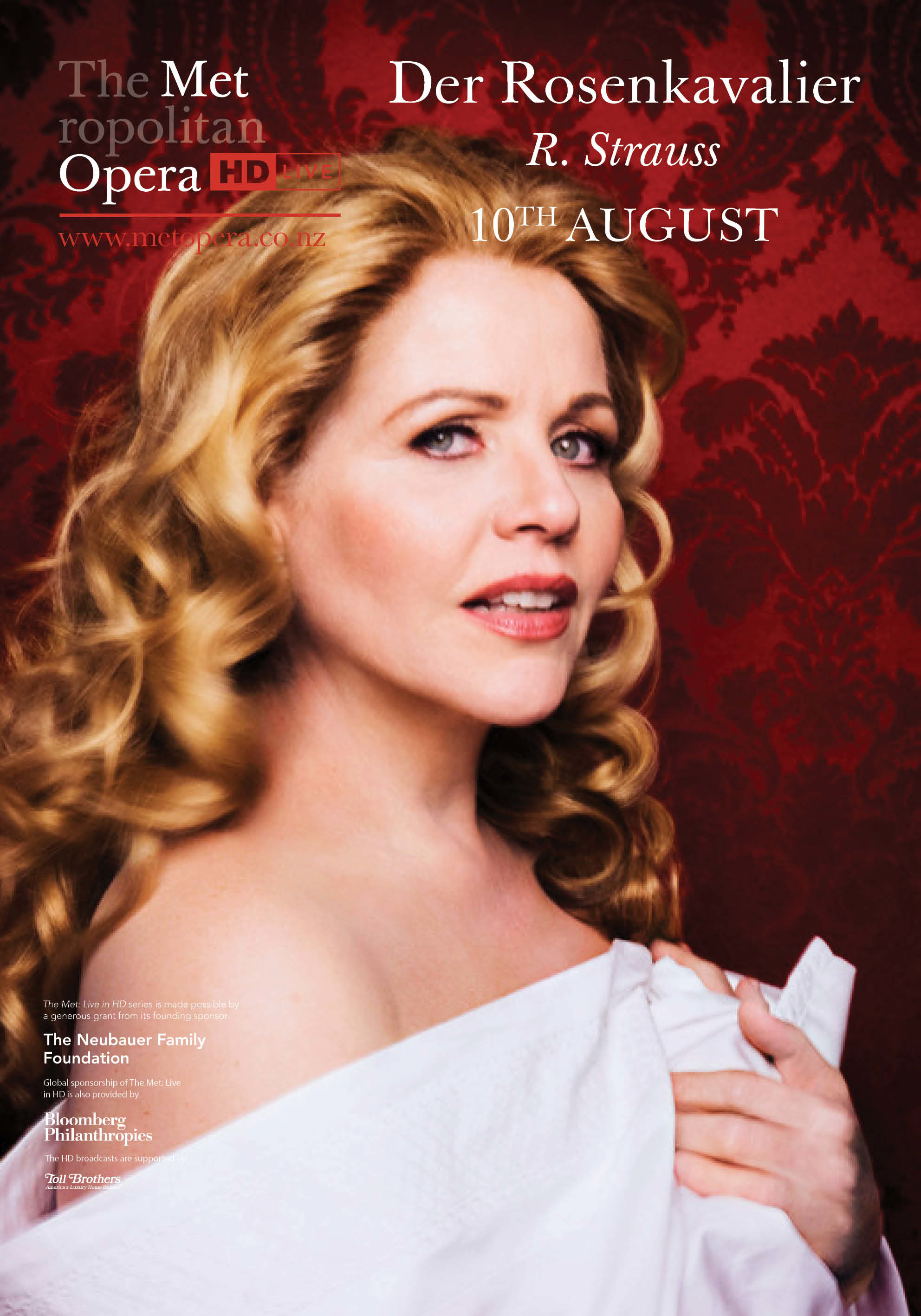 no trailer available
Trailer
Coming Soon
The Met: Live in HD 2016-17 season presents a broadcast of Strauss's Der Rosenkavalier, presented live in select cinemas nationwide on Saturday, May 13. Renée Fleming sings one of her signature roles as the Marschallin, opposite Elina Garanca in her first North American performances as Octavian, the title character. The cast also includes Günther Groissböck as Baron Ochs, Erin Morley as Sophie, Marcus Brück in his Met debut as Faninal, and Matthew Polenzani as the Italian Singer. Conducted by Sebastian Weigle and directed by Robert Carsen, Der Rosenkavalier is a co-production with the Royal Opera House, Covent Garden, and Teatro Regio di Torino.
DetailsProgram , Musical
4 hr. 50 min.
Opened August 10th, 2017
CastSebastian Weigle, Renée Fleming, Elina Garanca, Erin Morley, Günther GroissböckDirectorRobert CarsenWriterRichard Strauss
For the week of
Friday, July 13, 2018
No showtimes available on this date
Thu: